Inspiring Shweshwe Dress Designs for Makoti: Stand Out at Your Wedding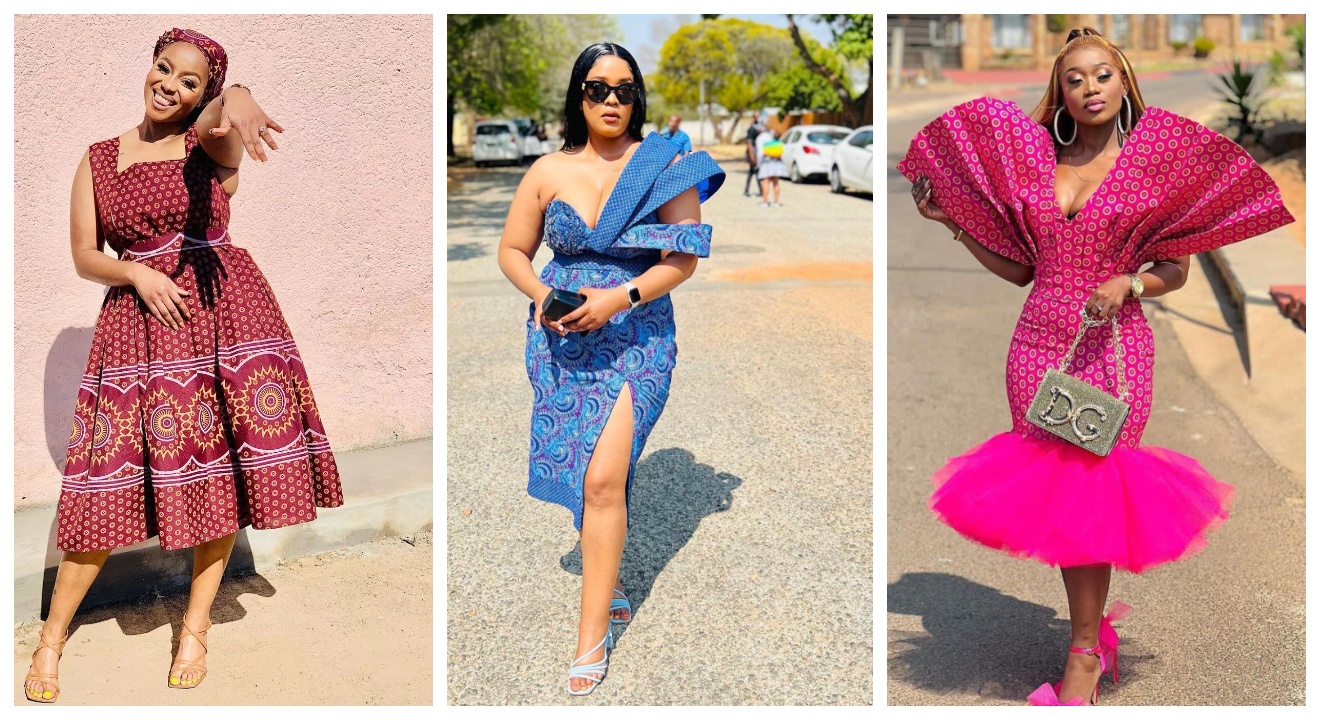 Traditional Shweshwe Dress Designs for Makoti
Classic Shweshwe Dress Patterns and Styles
Makoti>, are you looking for a traditional dress that showcases your cultural heritage and beauty? Look no further than the classic Shweshwe dress patterns and styles.
These dresses often feature vibrant colors, intricate patterns, and elegant cuts that enhance the figure. They are perfect for traditional weddings or any formal occasion where you want to make a statement.
Modern and Contemporary Shweshwe Dress Designs
If you're a Makoti who wants to embrace the beauty of tradition while also staying on-trend, modern and contemporary Shweshwe dress designs are the way to go. These designs incorporate the rich cultural elements of Shweshwe fabric into stylish and fashionable silhouettes.
You can find dresses with unique twists such as off-shoulder styles, peplum skirts, or asymmetrical hemlines. These designs allow you to be both traditional and fashionable, making you stand out at your wedding.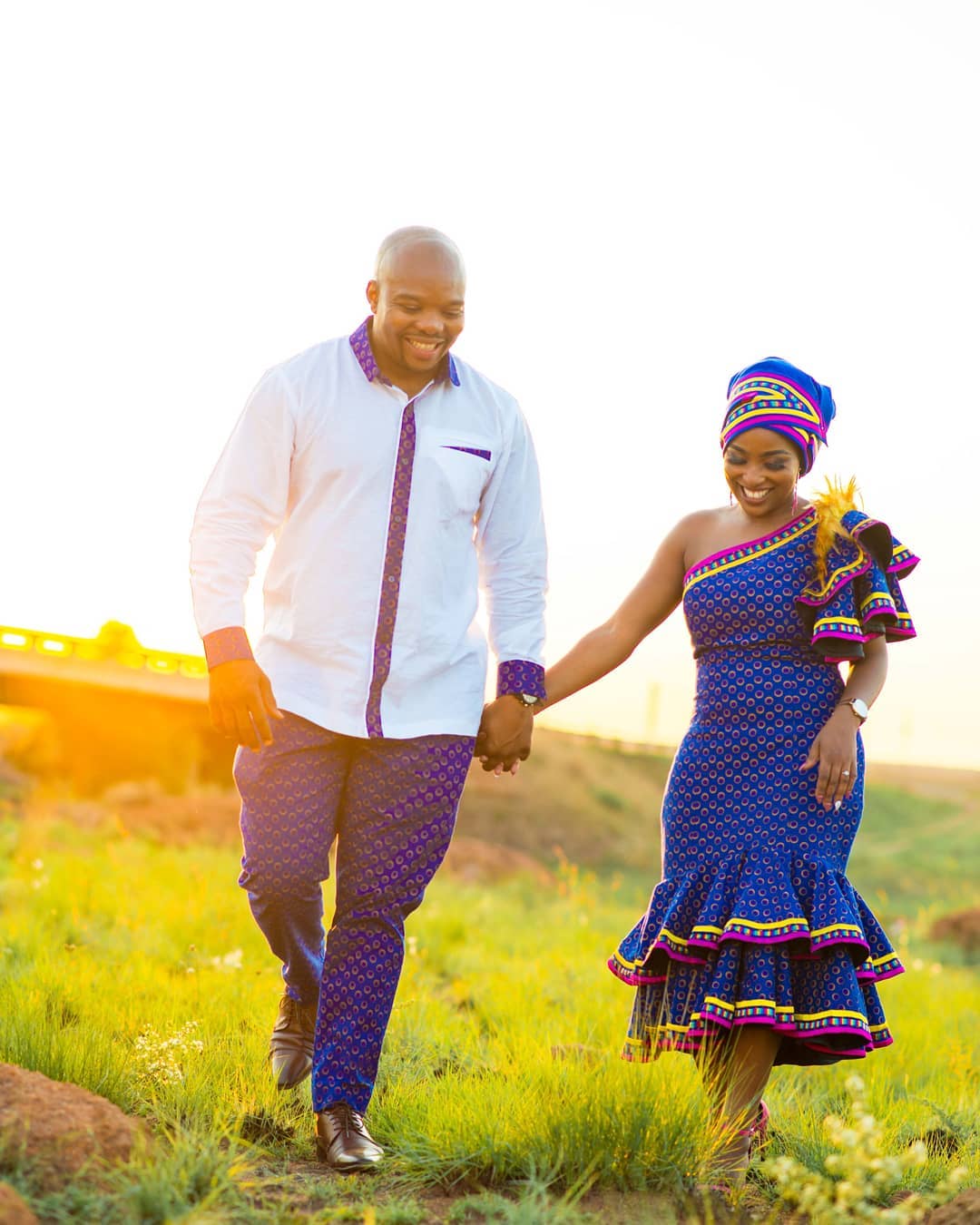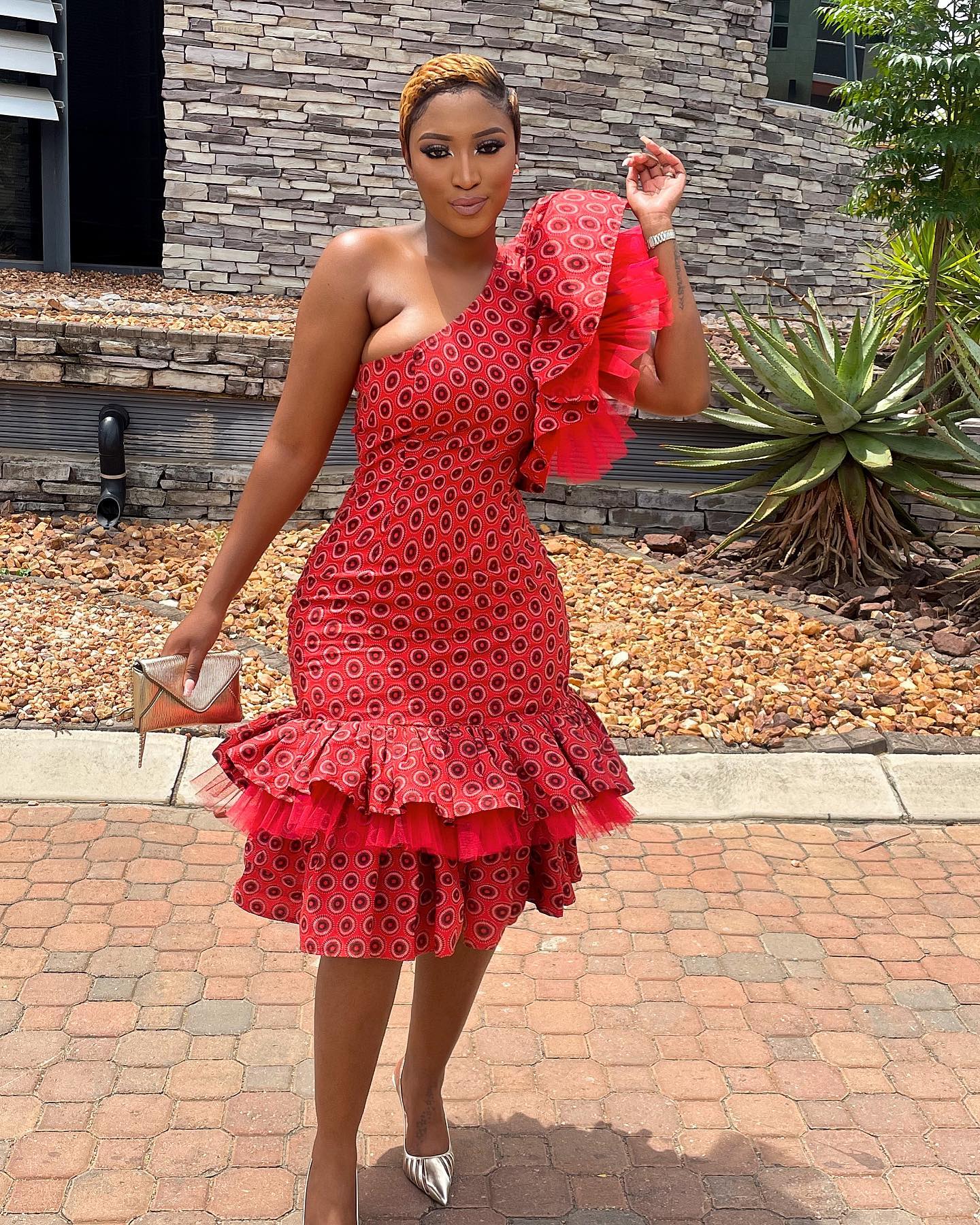 Unique and Creative Shweshwe Dress Variations
For the Makoti who wants something truly one-of-a-kind, there are unique and creative Shweshwe dress variations available. These dresses showcase the versatility of the fabric and the creativity of designers.
You can find dresses with contemporary twists like mixed fabric combinations, unconventional cuts, or unexpected details. These variations add a touch of individuality to your look and ensure that you are the center of attention on your special day.
In conclusion, whether you prefer classic patterns, modern designs, or unique variations, Shweshwe dresses offer a wide range of options to make you stand out as a beautiful Makoti at your wedding.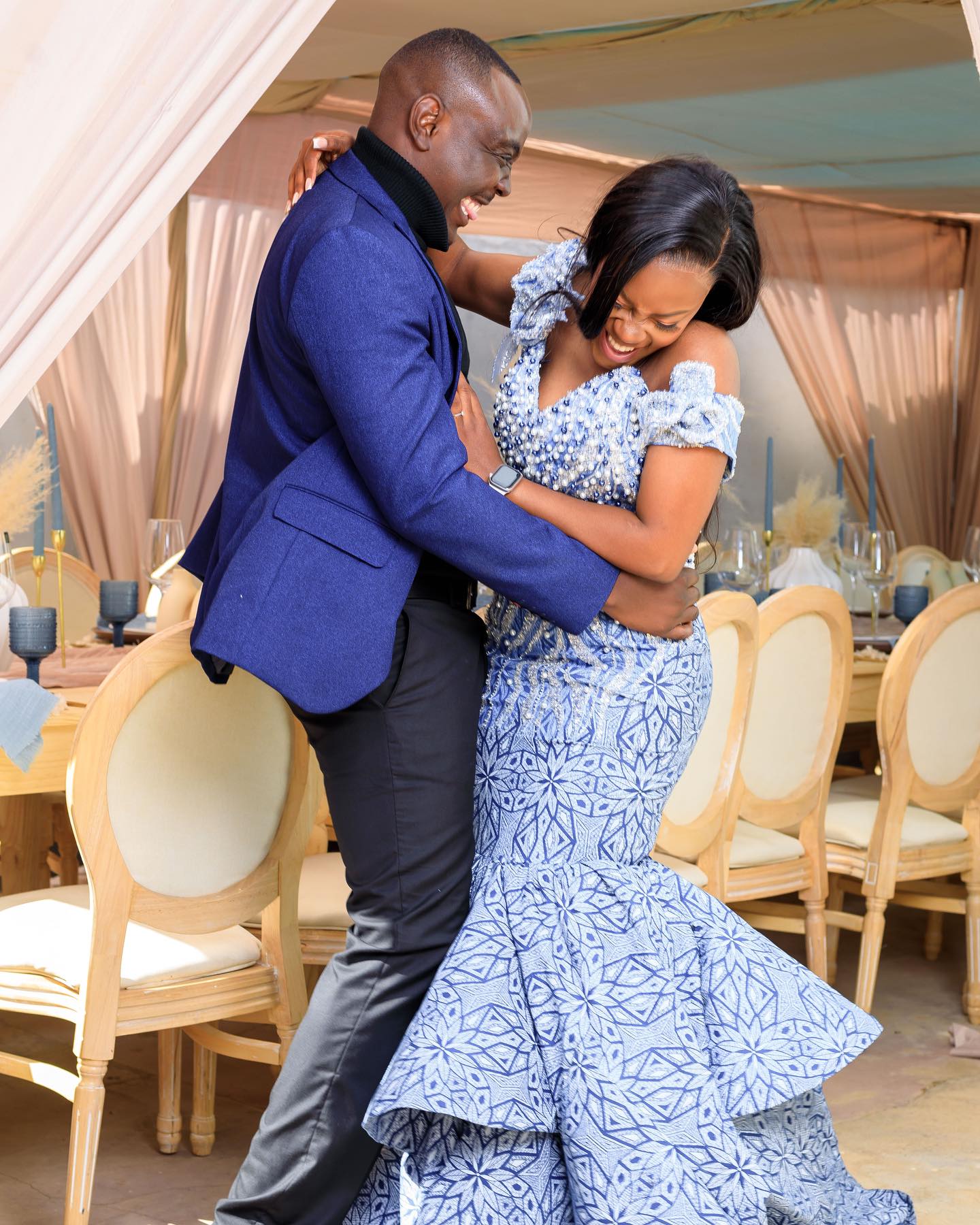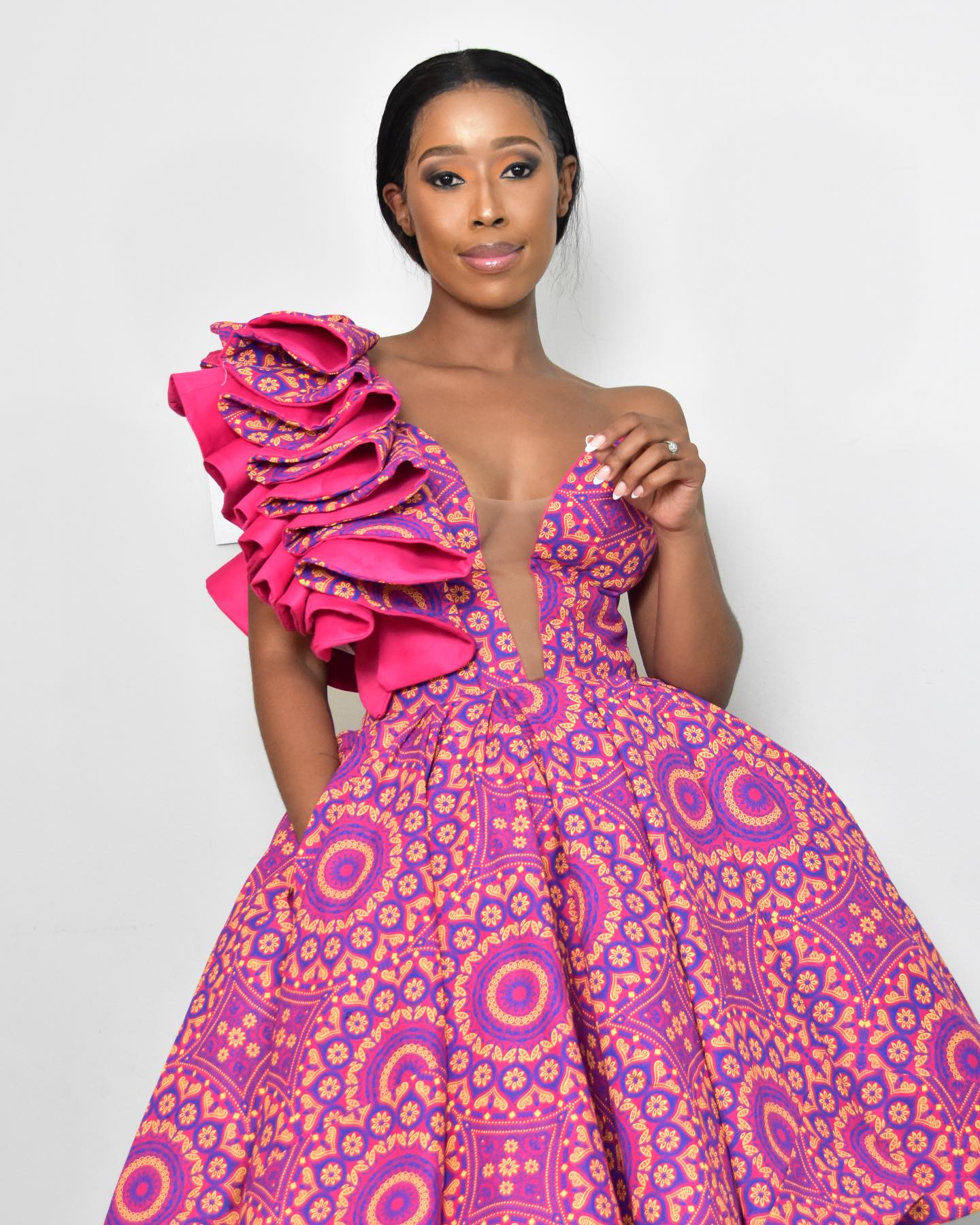 Styling Tips for Makoti: How to Rock Your Shweshwe Dress
For all the beautiful Makotis out there, finding the perfect dress for your wedding is just the beginning. To truly stand out, you need to know how to style your shweshwe dress in a way that enhances your overall look. Here are some tips to help you rock your shweshwe dress on your big day.
Choosing the Right Accessories
Jewelry: Opt for delicate and dainty jewelry pieces that complement the intricate patterns and vibrant colors of your shweshwe dress. Avoid wearing statement pieces that overpower the dress.
Headpiece: A headpiece can add a touch of elegance to your look. Consider wearing a traditional African head wrap or a beautifully embellished headband.
Hairstyles That Complement Shweshwe Dresses
Braided Updo: A classic braided updo can beautifully showcase the details of your shweshwe dress while keeping your hair neatly in place.
Natural Curls: If you have natural curls, embrace them! Let your curls flow freely, or style them into an elegant updo or half-up hairstyle.
Makeup Ideas for a Perfect Wedding Look
Soft and Natural: Keep your makeup soft and natural to enhance the beauty of your shweshwe dress. Opt for neutral tones on your eyes, a rosy blush, and a nude or soft pink lip color.
Bold Lips: If you want to make a statement, go for a bold lip color that complements the colors in your shweshwe dress. Pair it with minimal eye makeup for a modern and chic look.
Remember, the key is to let your shweshwe dress shine while enhancing your natural beauty. By following these styling tips, you'll be sure to stand out on your wedding day as a stunning Makoti.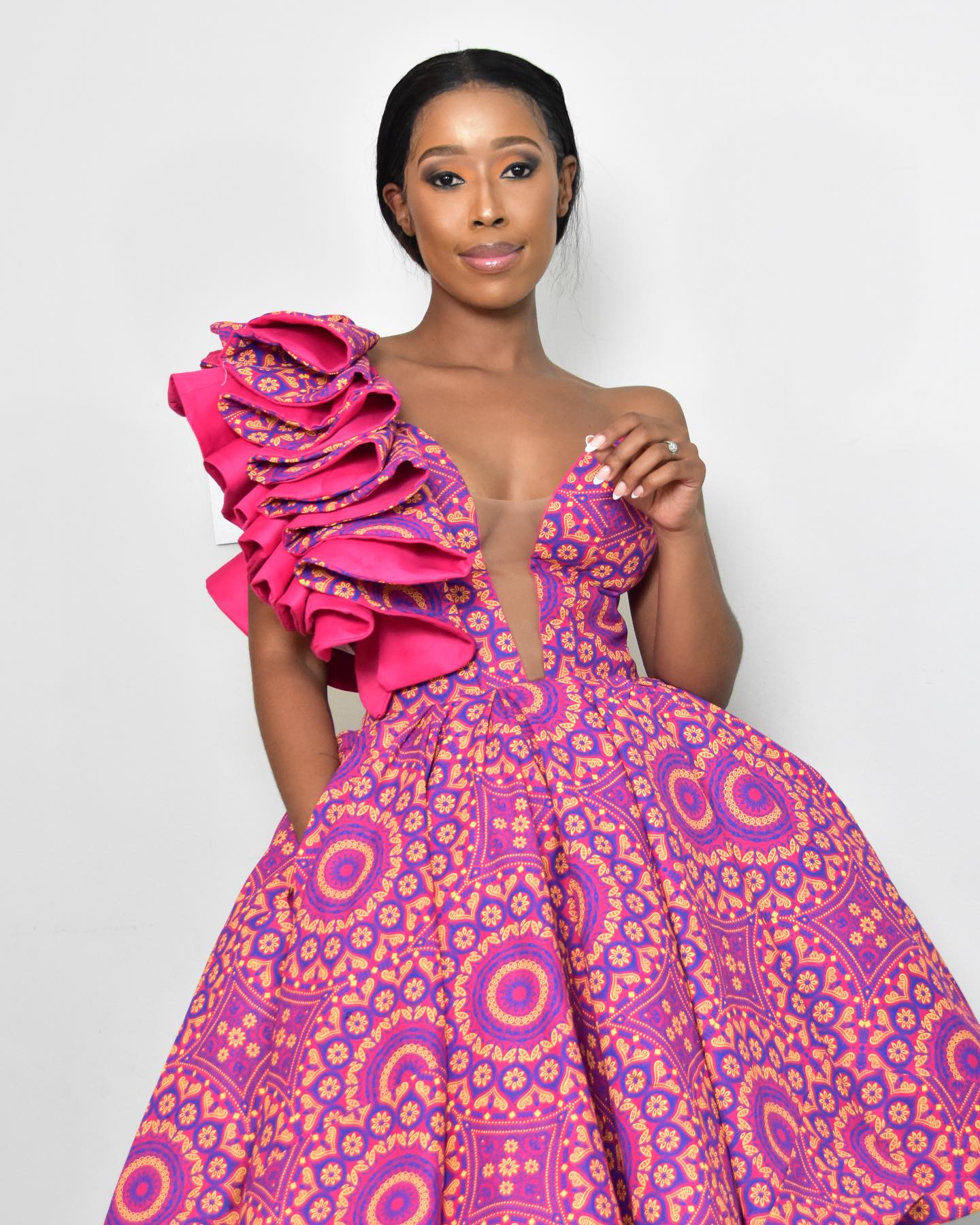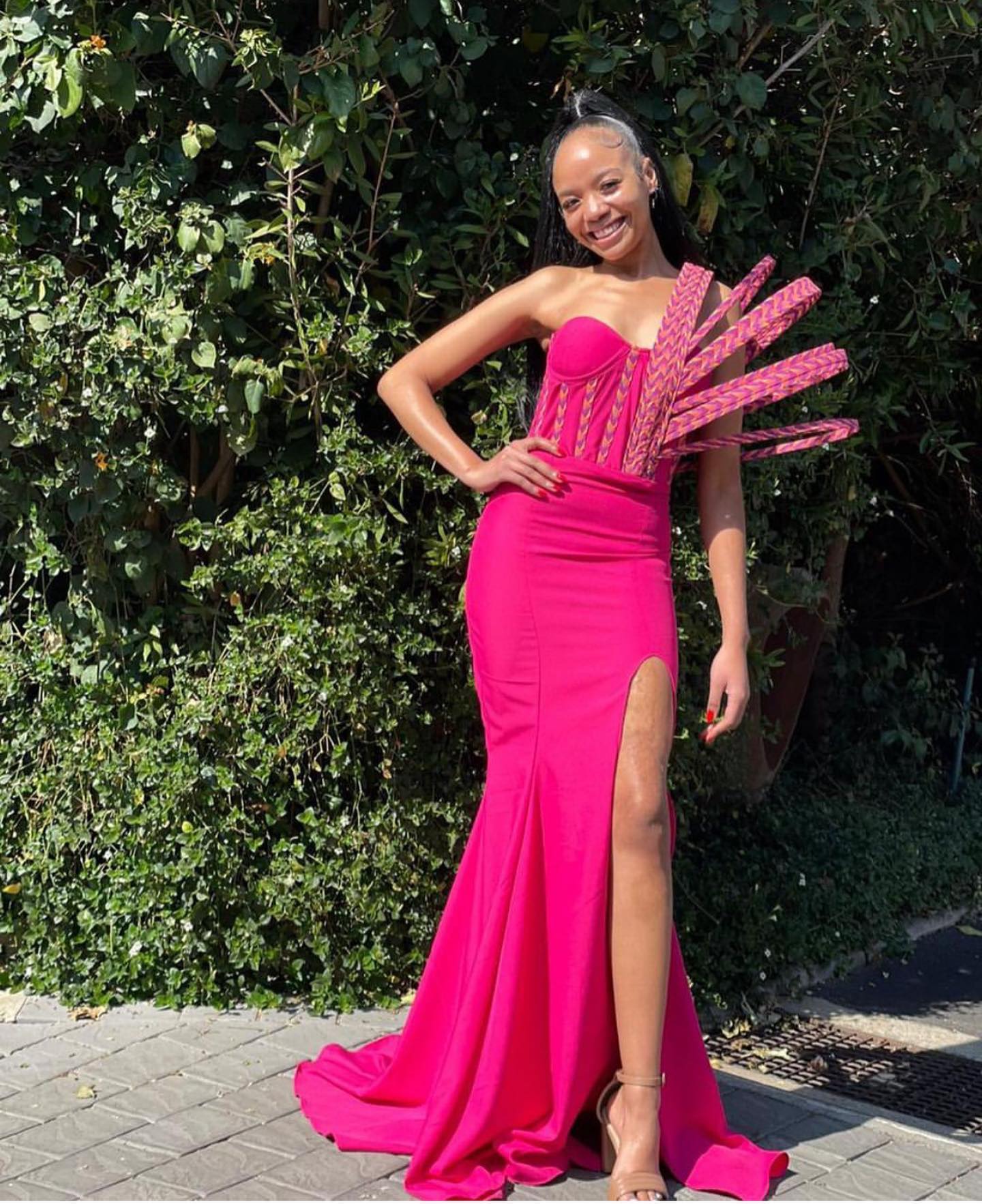 Inspiring Celebrities and Influencers Wearing Shweshwe Dresses
When it comes to making a statement at your wedding, nothing beats the elegance and uniqueness of a Shweshwe dress. This traditional African fabric, with its eye-catching patterns and vibrant colors, has gained popularity among celebrities and influencers alike.
Celebrity Weddings: Shweshwe Dress Inspiration
Celebrities, such as Minnie Dlamini, Nomzamo Mbatha, and Enhle Mbali, have embraced Shweshwe dresses for their special day. With their exquisite designs and intricate detailing, these dresses add a touch of cultural significance and sophistication to any wedding. The versatility of Shweshwe fabric allows for various styles, from mermaid silhouettes to flowing ball gowns, ensuring that every bride can find their perfect match.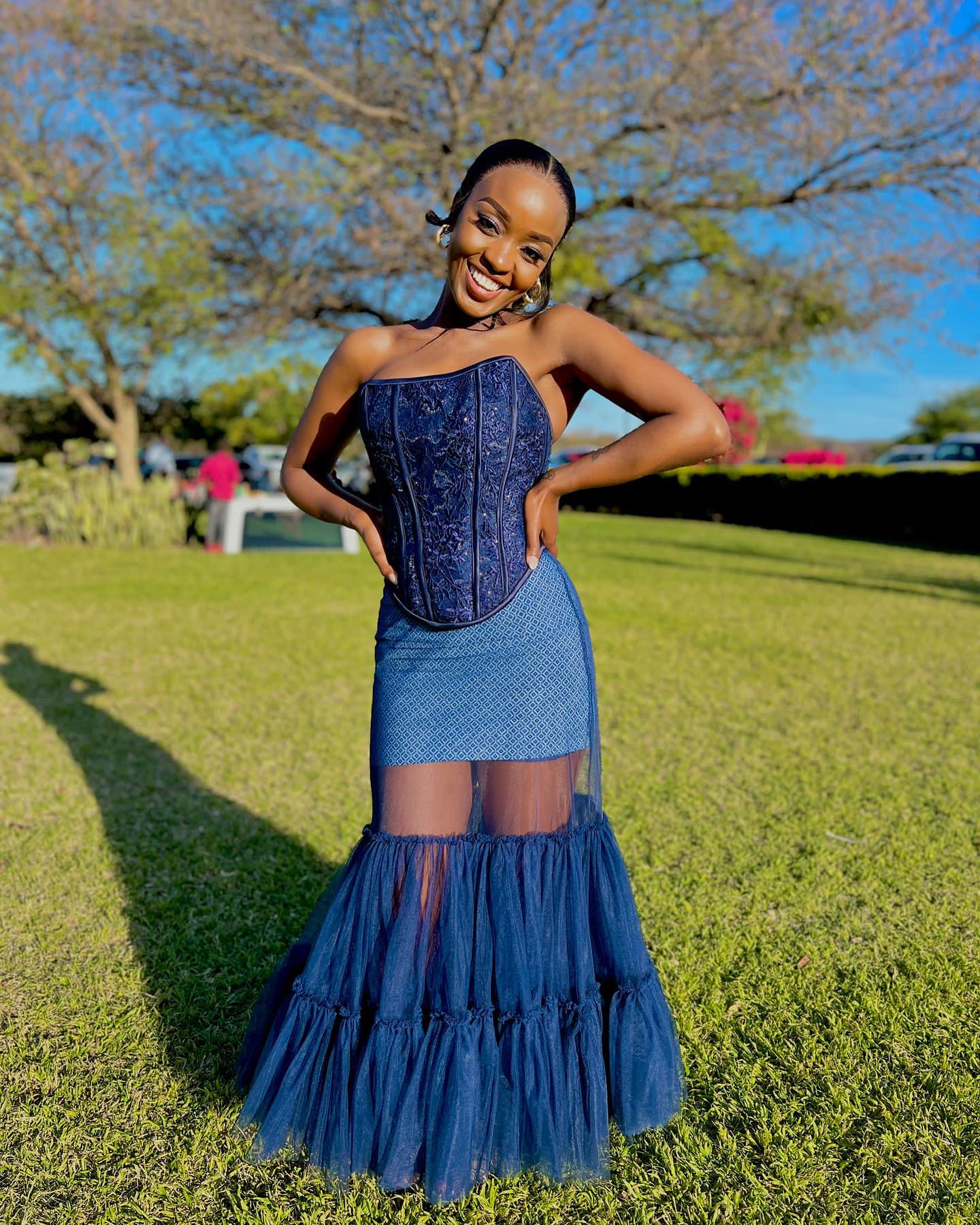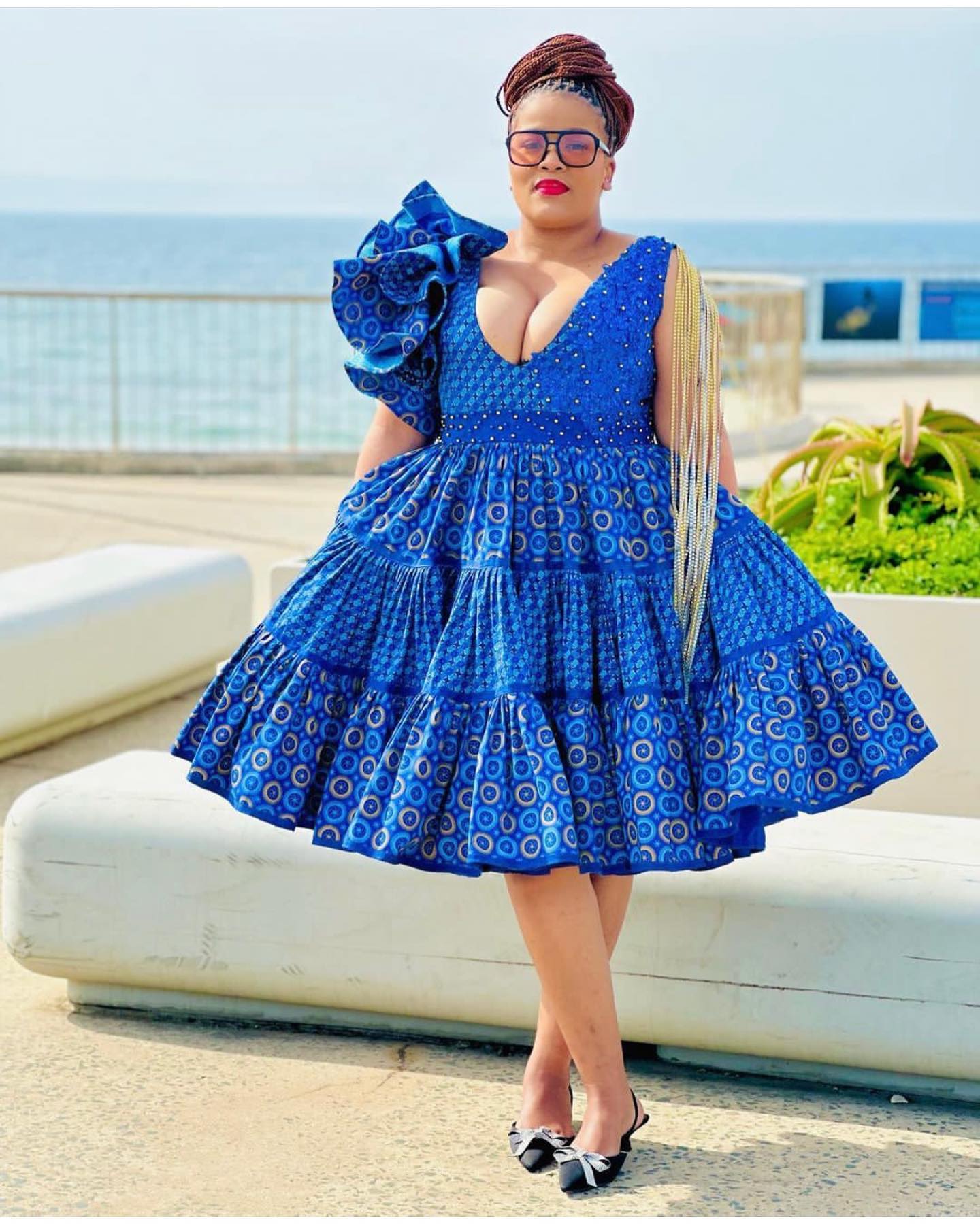 Social Media Influencers Setting Shweshwe Dress Trends
Social media influencers have also played a significant role in popularizing Shweshwe dresses. By sharing their own wedding photos or attending high-profile events in Shweshwe attire, these influencers have inspired countless brides-to-be to choose this fabric for their big day. The vibrant prints and bold colors make Shweshwe dresses ideal for those who want to make a fashion statement while embracing their African heritage.
In conclusion, Shweshwe dresses have become a symbol of elegance and cultural pride in the wedding industry. Whether you are a bride-to-be looking for inspiration or simply appreciate the beauty of African fashion, these dresses are sure to make you stand out and feel like a queen on your wedding day.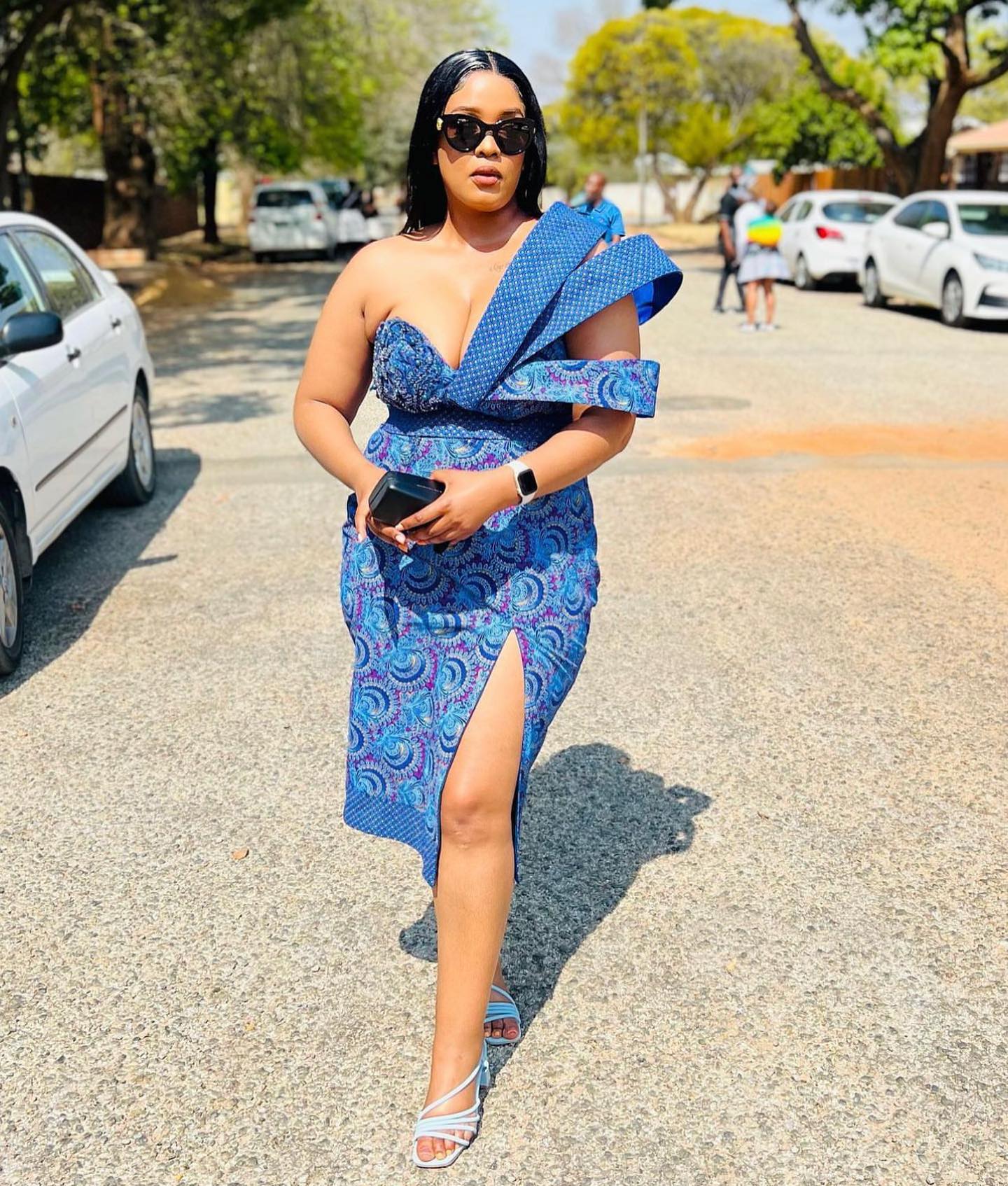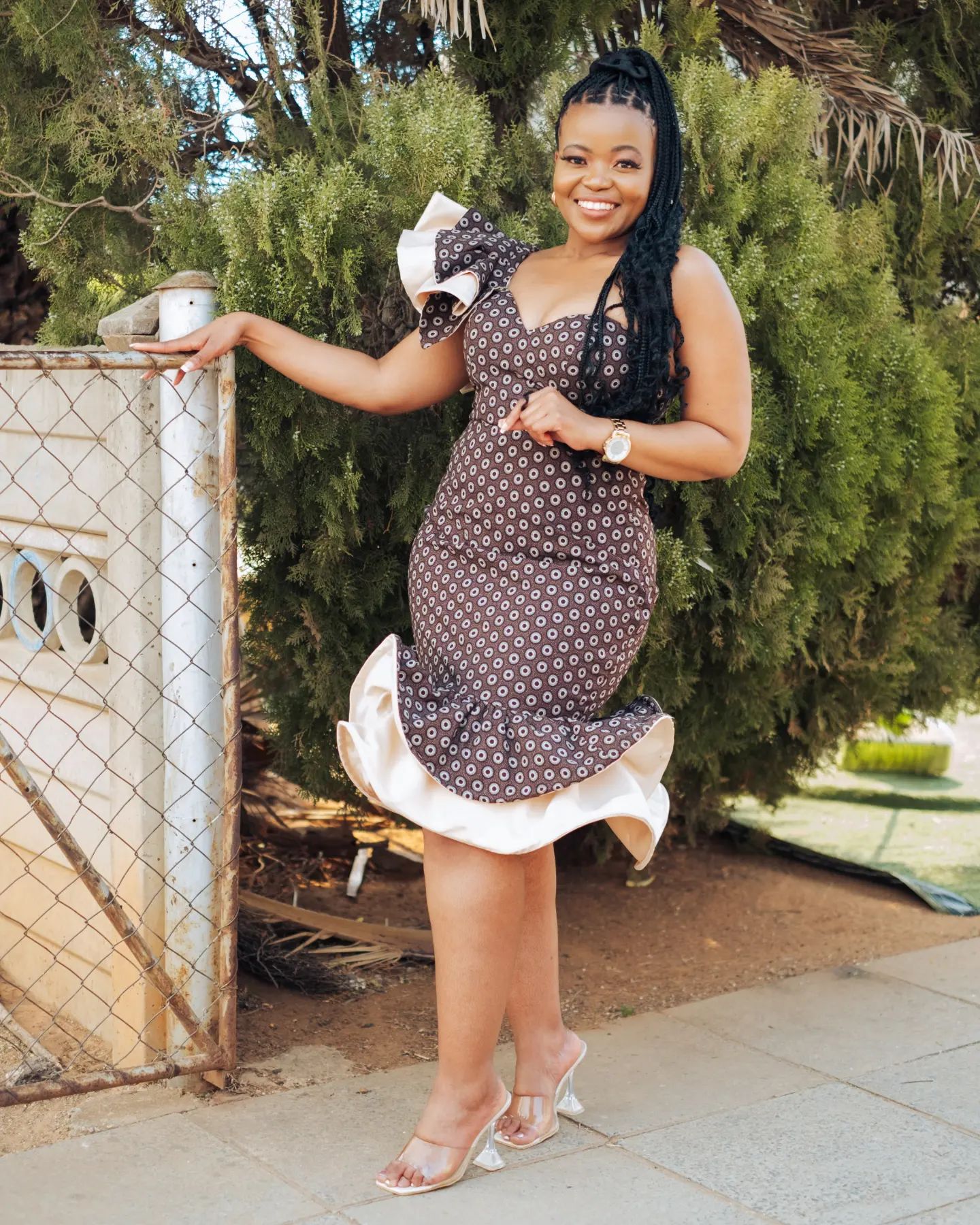 Making a Statement: Shweshwe Dress with a Twist
Looking for a way to stand out on your wedding day? Consider incorporating Shweshwe dress designs with a modern twist. These unique styles blend the rich heritage of the Shweshwe fabric with contemporary elements, creating a sophisticated and fashionable look.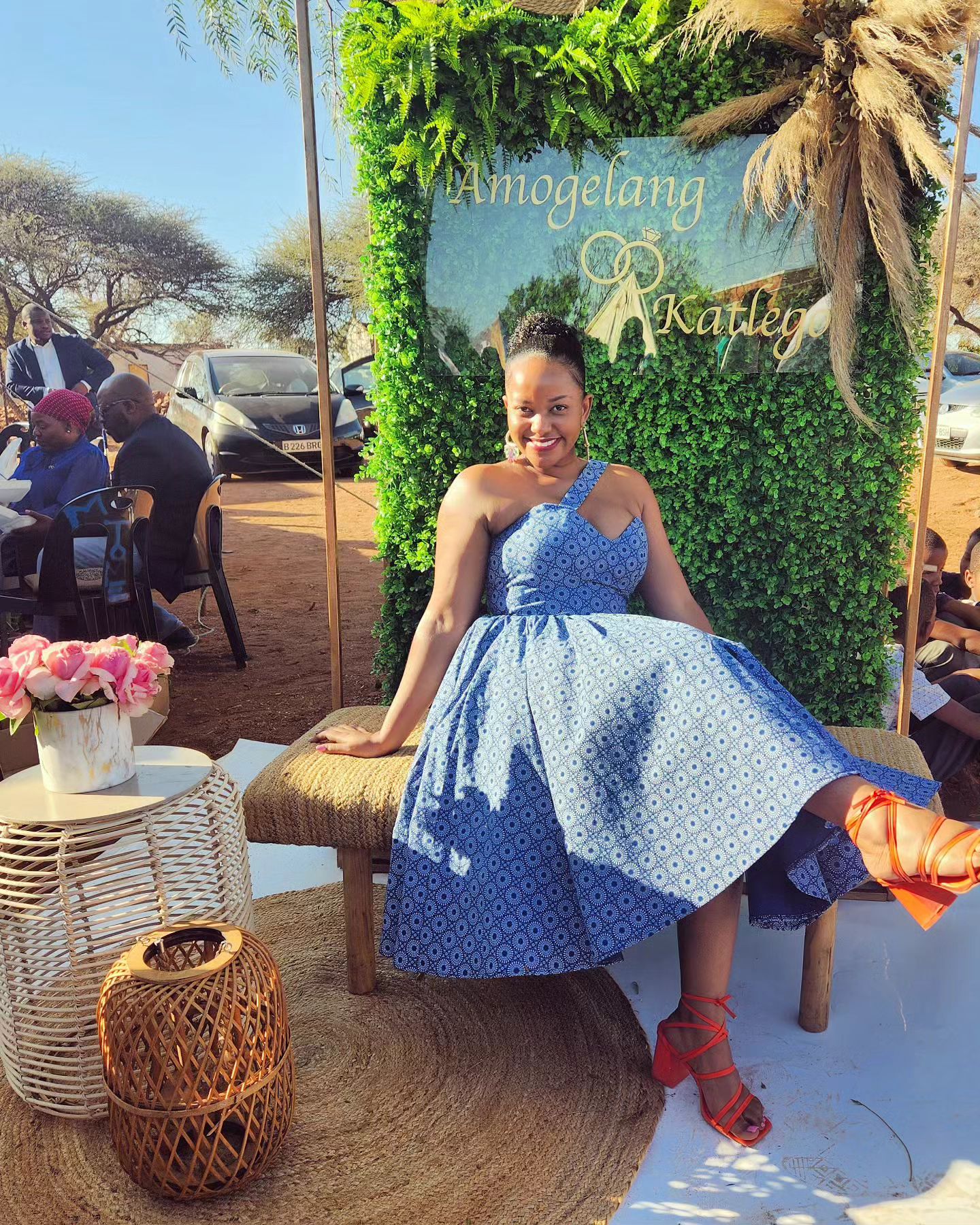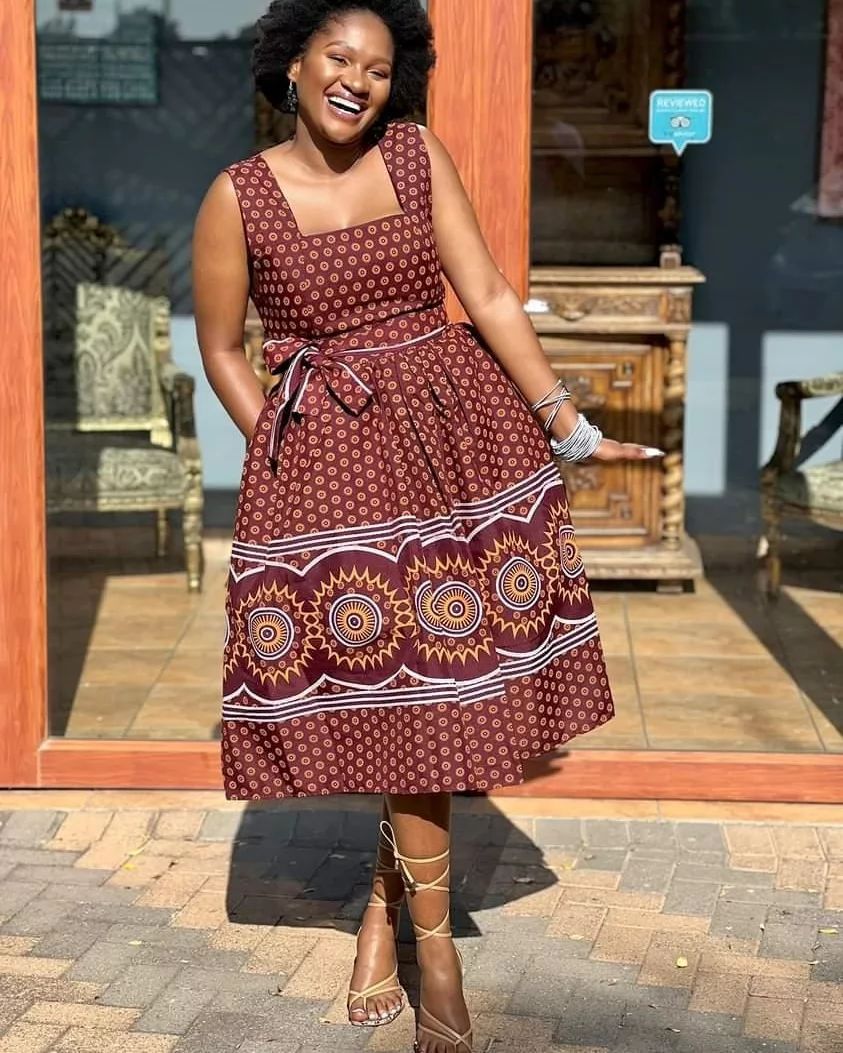 Shweshwe Dress with Modern Western Elements
One way to make a statement with your Shweshwe dress is by infusing it with modern Western elements. This can include incorporating trendy silhouettes, such as an off-the-shoulder neckline or a high-low hemline. You can also experiment with different fabrics and colors to create a unique and personalized look. By combining traditional Shweshwe fabric with modern design elements, you can showcase your individuality while honoring your cultural roots.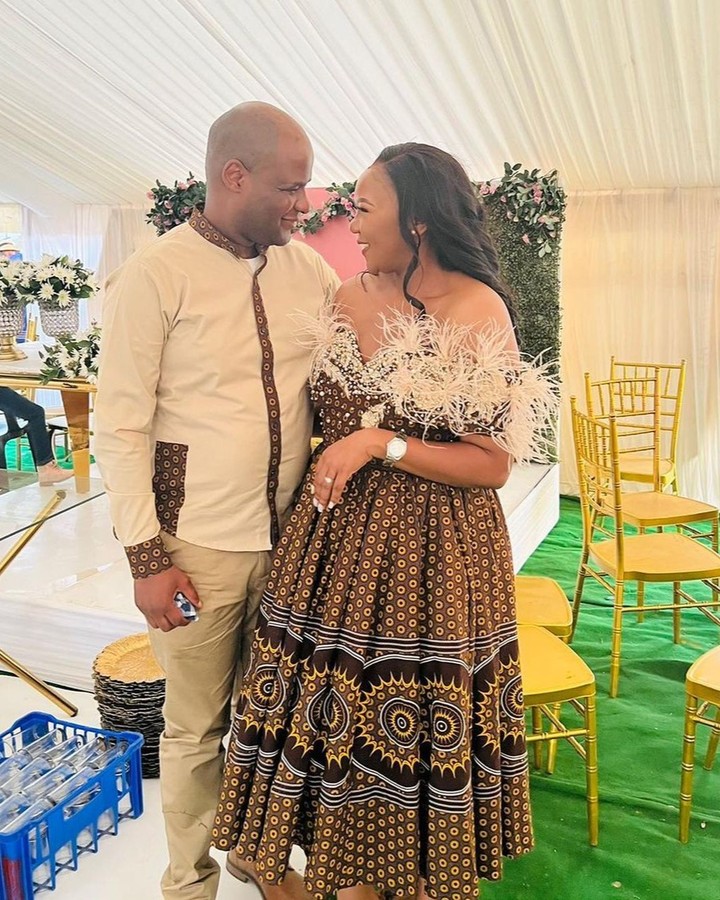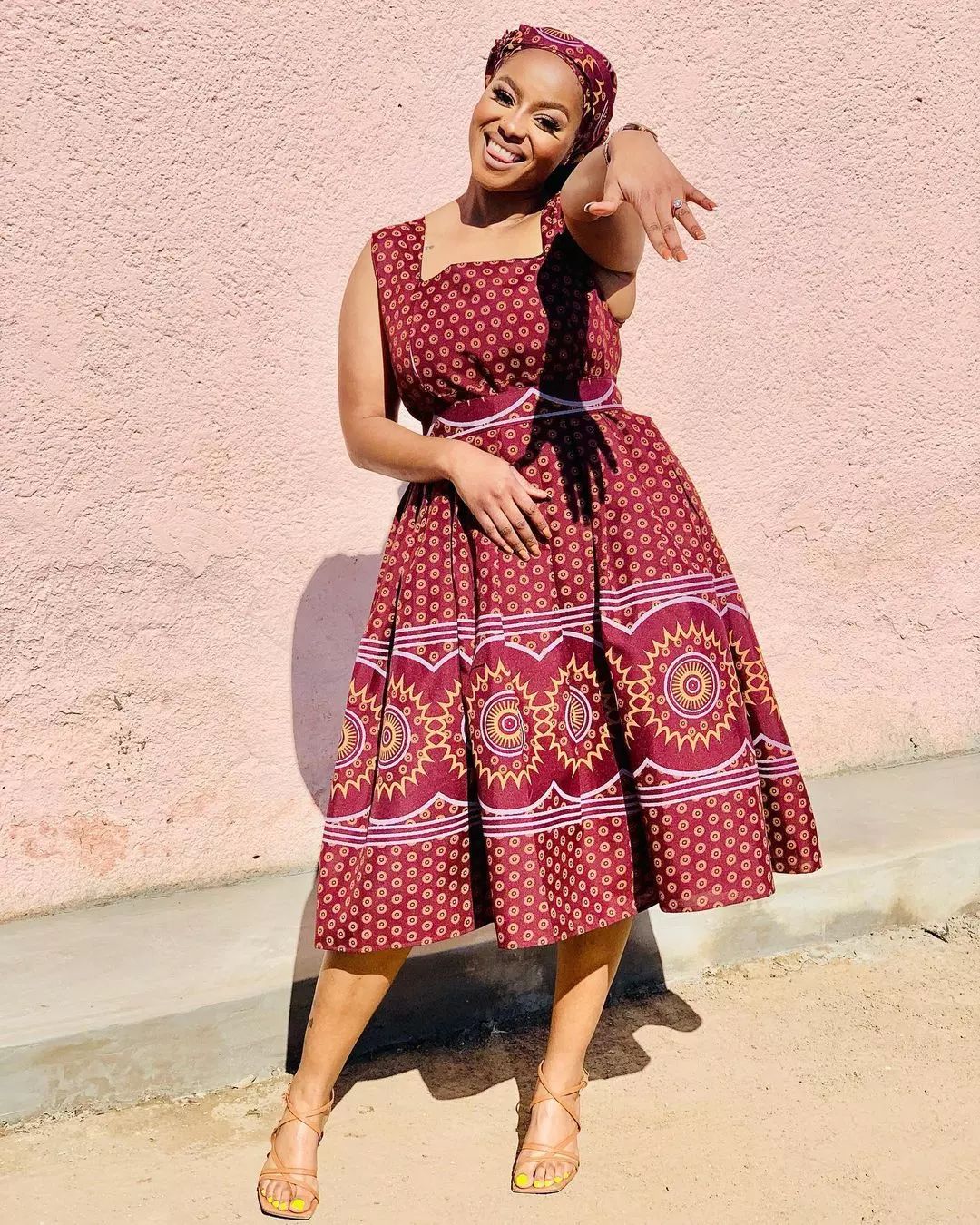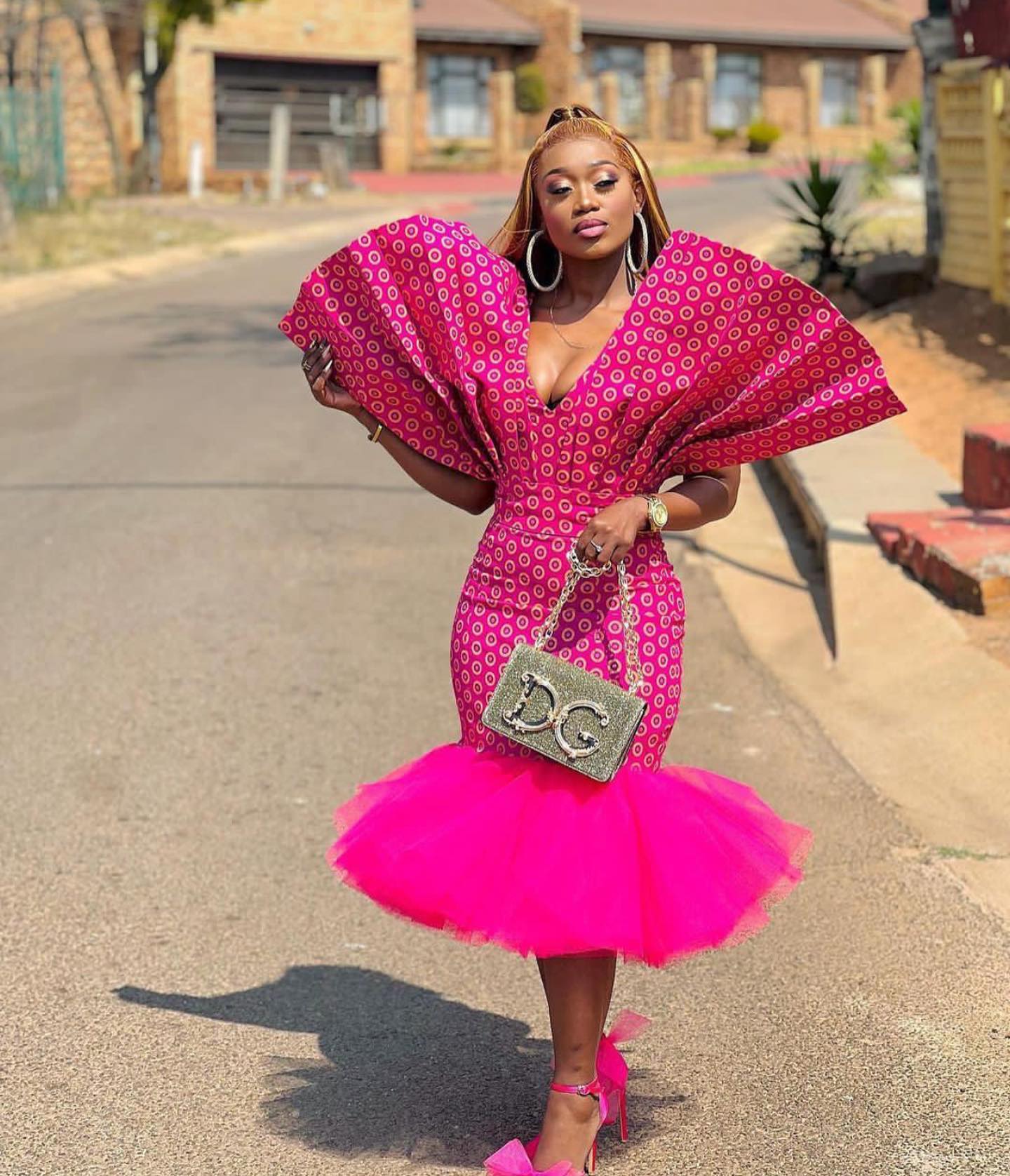 Fusion of Shweshwe and Other African Fabrics
Another stunning option is to fuse Shweshwe fabric with other African textiles. This allows you to showcase the beauty and diversity of African culture in one garment. You can choose to combine Shweshwe with vibrant Ankara prints or elegant Kente cloth, creating a visually striking and one-of-a-kind dress. This fusion of fabrics adds depth and complexity to your ensemble, making it truly unforgettable.
By embracing the creativity and versatility of Shweshwe dress designs, you can make a bold fashion statement on your wedding day. Whether you opt for modern Western elements or a fusion of African fabrics, these unique styles will ensure that all eyes are on you as you celebrate this special occasion.