Botswana traditional attire For Wedding 2021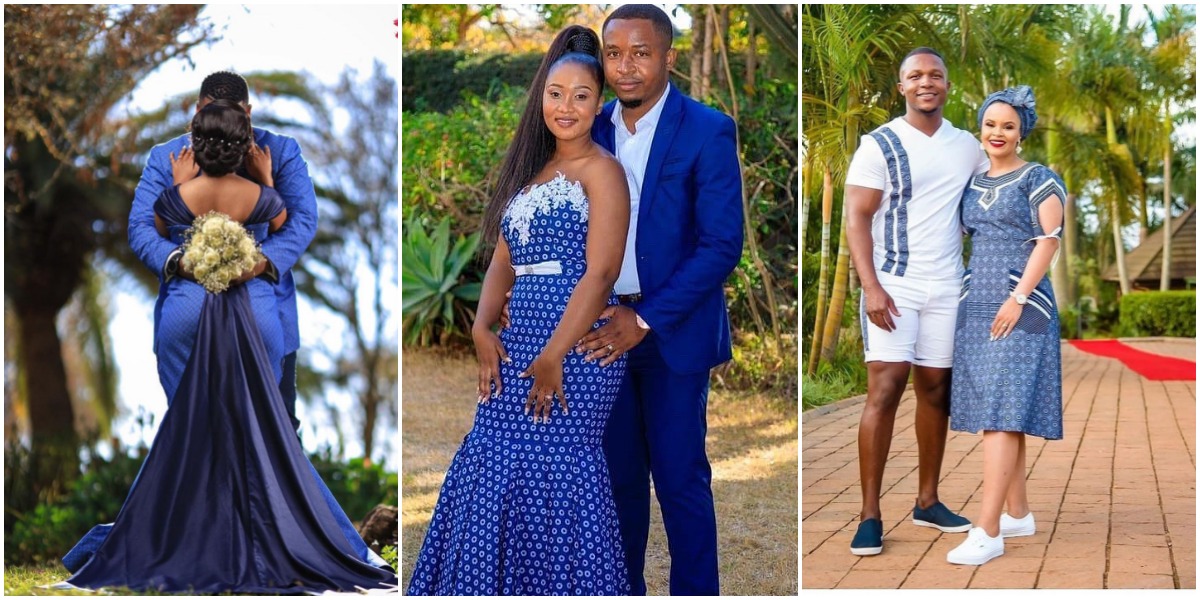 Botswana traditional attire became fascinating better than old days. Today Tswana mostly wear stylized replica skin clothing for special occasions for weddings, ceremonies, special events, and traditional holidays.
Tswana Men wear traditionally designed shirt that matches with equivalent pants. With the new development, the couples like to wear matching outfits with its a special event, ceremony, graduation, wedding or party.
People have abandoned old fashion that used to be worn some time past. Old people use to wear traditionally wear formal felt jackets and trench coats called Mohlangoma, with a robust eye for tailoring and fit. The older, more traditional Botswana man always wears a hat, a sensible shirt, sandals and a woven jersey. Botswana's fashion has borrowed from other countries and cultures and has made it their own. As years travel by hings have changed it not a time where we wont to be controlled by the culture.